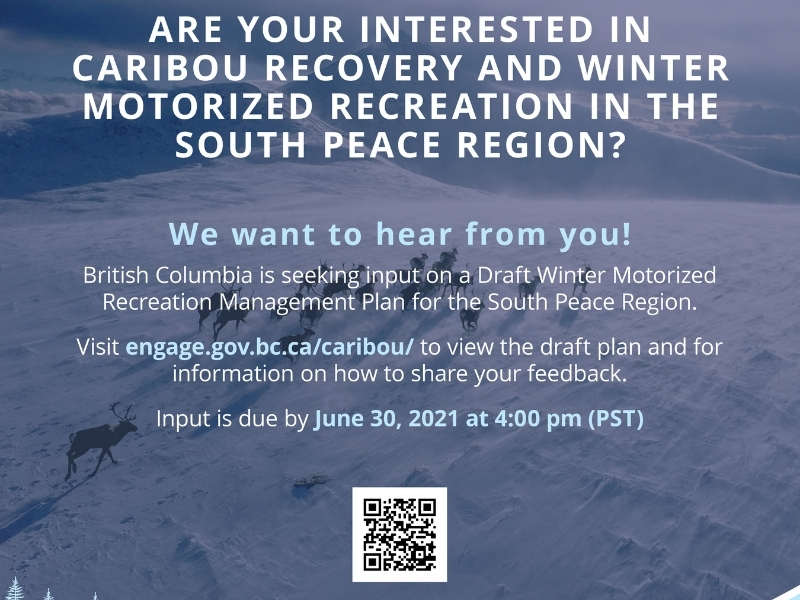 Caribou are a nationally iconic species and British Columbia is home to 55 herds of woodland caribou. Despite significant investments in managing these herds, some of our caribou populations have become threatened. The Government of BC continues to invest in the recovery and maintenance of our caribou for future generations and this will take a group effort from all who call British Columbia home.
The Government of BC are engaging at multiple levels and have a variety of opportunities to receive feedback from anyone interested in caribou recovery. Some engagement topics require deep conversations with select groups and individuals. While other engagement topics are broadly open to all. Your feedback will help us recover caribou.
Winter Motorized Recreation Management Plan in the South Peace - Frequently Asked Questions
Visit https://engage.gov.bc.ca/caribou/ for full details and to provide feedback.