Career Opportunity – Regional Business Liaison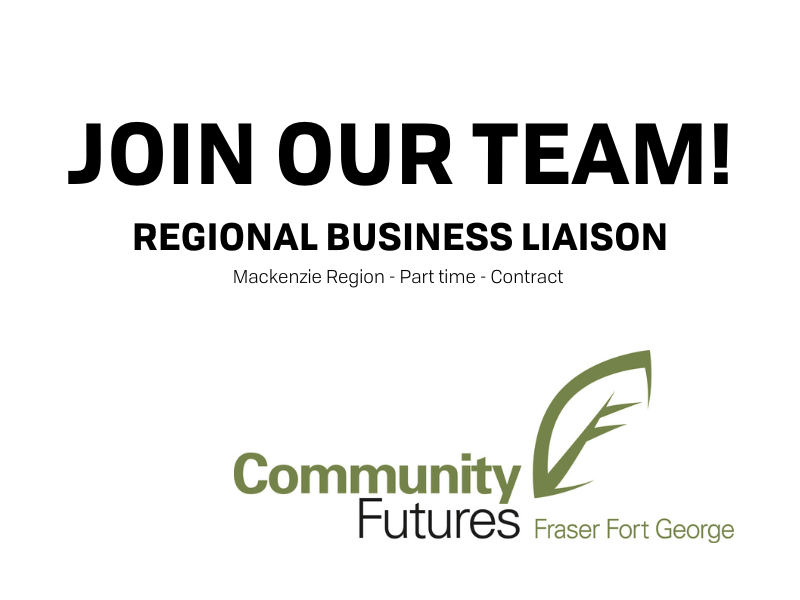 Community Futures - Fraser Fort George is currently accepting applications for qualified Part-time Regional Business Liaison.
Job Details:
One-year term, ending May 31, 2024.
20 hours per week, Monday to Friday (flexible for work outside of regular hours or on weekends).
Serving the District of Mackenzie, McLeod Lake Indian Band and community of Bear Lake.
Connect with small & medium sized businesses and not for-profit organizations to identify opportunities to develop programming that will aid in supporting the stabilization and growth of small businesses.
If you feel you are qualified for this position you are invited to submit your resume with a cover letter indicating Part-time Regional Business Liaison. Please provide details concerning work experience, education, qualifications and employment references to:
Community Futures - Fraser Fort George
Attention: Susan Stearns
Email