Career Opportunity – Part-Time Equipment Operator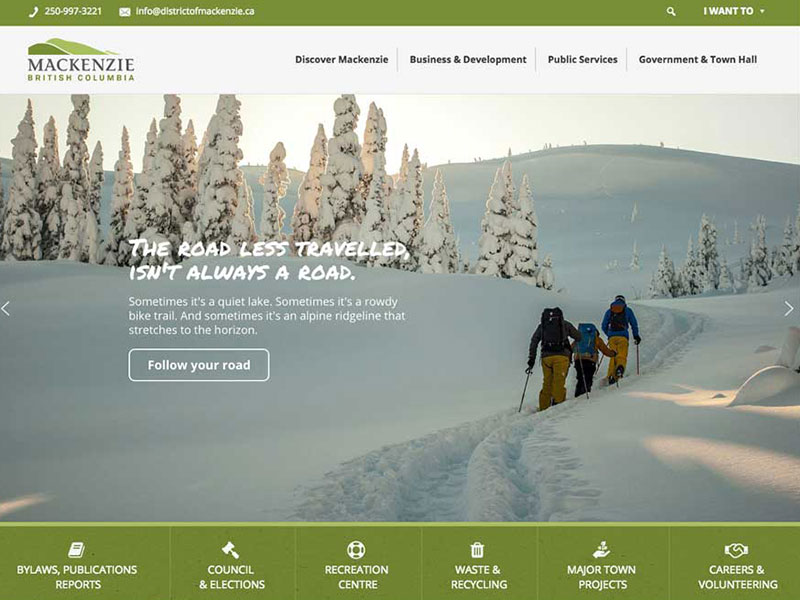 Part-Time Equipment Operator
Public Works Department
Application Deadline: 4:00 pm Monday June 20, 2022
The District of Mackenzie is currently accepting applications for a Part-Time Equipment Operator within the Public Works Department.
This position is responsible for the safe operation of light equipment, medium sized equipment, heavy mobile equipment such as but not limited to, garbage truck, sand truck, plough truck, grader, riding lawn mower, tractors, snow throwers, loaders, street sweepers, ½ ton, ¾ ton, 1 ton and 3 ton trucks related to maintaining municipal infrastructure, road, walk way and airport runway snow and ice removal and residential and commercial solid waste removal.
Equipment Operators are assigned a variety of other Public Works assignments relating to construction and maintaining District property and infrastructure. The nature of this work requires the ability to perform indoor and outdoor manual labour year-round in varying weather conditions involving such tasks as digging, raking, sweeping, painting, shoveling, lifting, climbing and working at heights.  It involves the safe use of various hand, power and pneumatic tools and equipment such as chainsaws, brush saws, weed-eaters, post hole augers and chippers.  It also involves the emptying, cleaning, disinfecting and restocking of porta pottys.
This is a unionized position within the CUPE 3706 Bargaining Unit, offering an hourly wage of $35.16.
If you feel you are qualified for this position you are invited to submit your resume with a cover letter indicating Part-Time Equipment Operator. Please provide details concerning work experience, education, qualifications and employment references to:
District of Mackenzie
Bag 340 – 1 Mackenzie Blvd.
Mackenzie, BC, V0J 2C0
Attention:  Kaleena Wilson, Human Resources Coordinator
Email: ac.eiznekcamfotcirtsid@aneelak
The District thanks all interested applicants in advance, however only those short-listed will be contacted.