Budget Meeting – April 27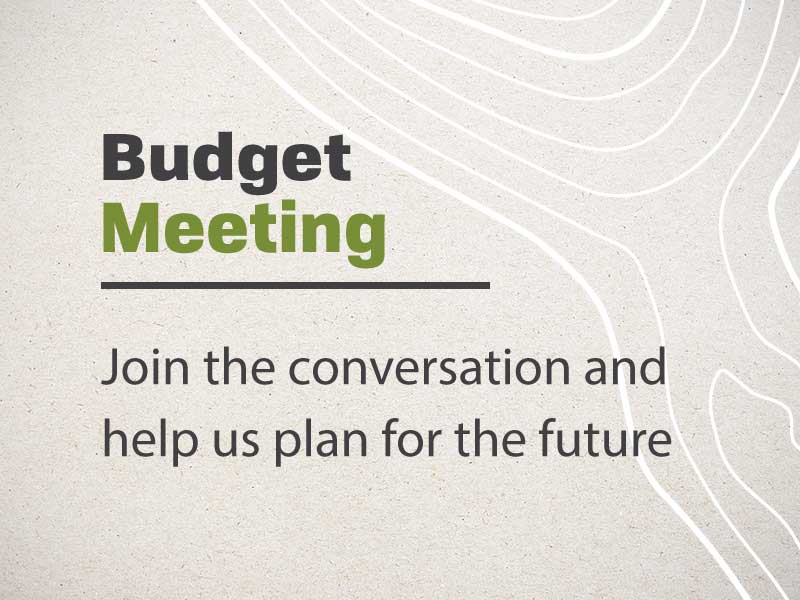 The District will be considering the 2020-2024 Financial Plan and Tax Rate Bylaws at an upcoming Special Meeting of Council at 6:15 pm April 27, 2020 in Council Chambers, 1 Mackenzie Blvd. During the meeting, staff will be providing a presentation reviewing the municipal budget and the tax rates for this year. A report summarizing the presentation along with the proposed bylaws will be included in the Regular Council meeting agenda, which will be published online on the District website and shared on our Facebook Page the afternoon of Thursday, April 23, 2020.
To ensure social distancing, there continues to be limited space in Council Chambers for public attendance at the meeting. We would like to provide residents an opportunity to provide feedback into the proposed budget by the following alternative methods:
Phone Call During Meeting: Book a time slot between 6:30 pm and 7:00 pm to speak to Council via conference call. Contact Corporate Services at

ac.eiznekcamfotcirtsid@ofni

or 250-997-3221 for sign-up details.
Alternatively, you may provide written feedback to the Chief Financial Officer by way of:
Mail: Bag 340, Mackenzie BC, V0J 2C0
Drop Box: Located at the front entrance of the District Office at 1 Mackenzie Blvd.
Deadline to sign-up for a phone time slot or to provide written feedback is 4:00 pm Monday, April 27, 2020.