CAREER OPPORTUNITY – TEMPORARY PERMANENT PART-TIME BUILDING OPERATOR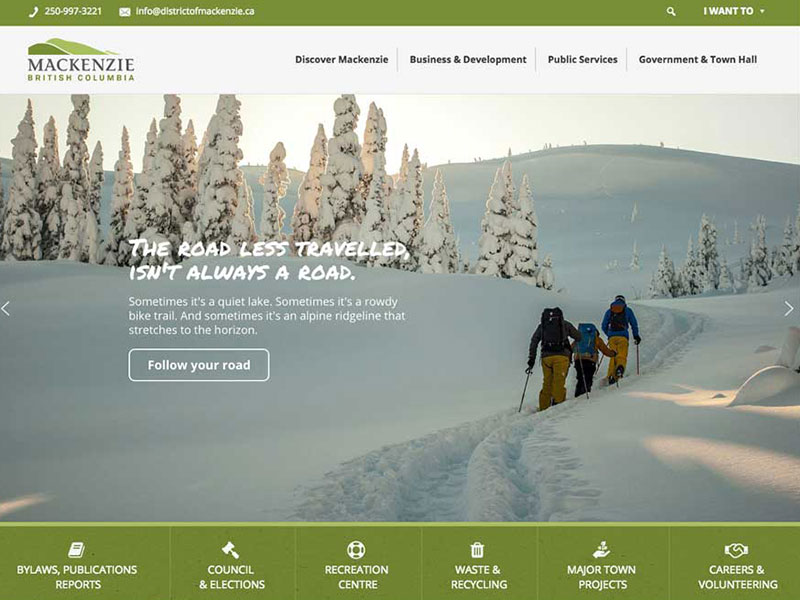 The District of Mackenzie is currently accepting applications for a qualified Permanent Part-time Building Operator to join our team. This position is responsible for the day-to-day operational requirements of the Recreation Centre and adjacent areas and performs minor corrective maintenance.
Successful candidate must have a Grade 12 or equivalent education, be 19 years of age or older, hold a current Occupational First Aid Level 1 Certificate, have a RFABC Basic Refrigeration Awareness certificate, hold a RFABC Ice Facility Operator Certificate within 6 months, have a valid BC Class 5 Driver's License, hold a Pool Operator 1 Certificate and a Pool Operator Level 11 Certificate within 6 months.
The successful candidate must be able to interact with the public in a professional, tactful and positive manner. This position will appeal to individuals who are available to work evenings and weekends.
Permanent Part-Time Building Operator
This is a unionized position within the CUPE 3706 Bargaining Unit, offering an hourly wage of $31.60.
CLOSING DATE IS MONDAY MAY 24, 2021
If you feel you are qualified for this position you are invited to submit your resume with a cover letter indicating Permanent Part-time Building Operator. Please provide details concerning work experience, education, qualifications and employment references to:
District of Mackenzie
Bag 340 – 1 Mackenzie Blvd.
Mackenzie, BC, V0J 2C0
Attention:  Kaleena Wilson, Human Resources Coordinator
Email:  ac.eiznekcamfotcirtsid@aneelak
The District thanks all interested applicants in advance, however only those short-listed will be contacted.