We live in a beautiful, small town. That means we're all neighbours. Each voice can be heard in Mackenzie, and we make decisions that shape the future of our community with those voices in mind.
We Live Here. We Serve Here.
Council and Administration are deeply rooted in the community, creating an approachable, open atmosphere. Working together, we consult with residents to establish strategic priorities, and chart the course for the future of our community. The municipality strives to provide excellent customer service and to deliver responsible public services and infrastructure.
The District Office is your source for information on all of the departments that deliver programs, services, and initiatives on behalf of the community. We invite residents and visitors to our community to contact the municipal office with any questions or concerns they may have.
District of Mackenzie Office
1 Mackenzie Blvd,  Bag 340
Mackenzie, BC | V0J 2C0
P | 250-997-3221
F | 250-997-5186
Cannabis became legal on October 17, 2018. Learn more about the new regulations for public use and commercial sales in Mackenzie.
Mackenzie is the land of opportunity. If you are looking to get ahead in your career whilst also enjoying an affordable quality of life, a career in Mackenzie is a perfect fit for you!
Work in Mackenzie →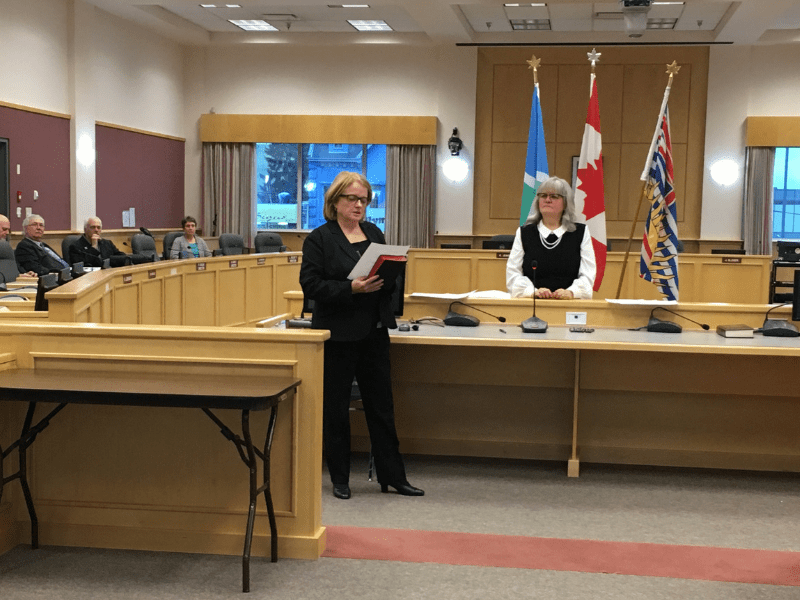 RDFFG Representatives Sworn In November 14th
The Regional District of Fraser-Fort George held its official swearing-in ceremony yesterday for its newly elected and appointed Board of Directors. Congratulations to Mayor Joan Atkinson and former-mayor Pat Crook for commencing their four-year term as the new District of...