Contact Us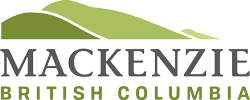 District Main Office
P.O. Bag 340
1 Mackenzie Boulevard
Mackenzie, BC
V0J 2C0
Phone:  250-997-3221
Toll-Free:  1-877-997-9940
Fax:  250-997-5186
Hours of operation
Monday to Friday
8:30 am to 4:30 pm
Excluding statutory holidays

Staff Directory


Public Works Department
#10 Cicada Road
P.O. Bag 340
Mackenzie, BC
V0J 2C0
Phone: 250-997-3761
Emergency Line: 250-997-7438
Hours of operation:
Monday to Friday
7:30 am to 4:30 pm
Excluding statutory holidays
Mackenzie Recreation Centre
400 Skeena Blvd
Mackenzie, BC
V0J 2C0
250-997-5283
Facility & Weight Room Hours:
Monday – Sunday:
6:00 am – 10:00 pm
Media Inquiries
Please direct media inquiries to Diane Smith, Director of Corporate Services.
250-997-3221
Find us on social media
Facebook  @districtofmackenzie
Instagram  @mackenziebc1
Mackenzie Recreation Centre Facebook  @MackenzieRecreation
Mackenzie Visitor Centre Caboose  @MackenzieVisitorCentre.Caboose
District of Mackenzie Emergency Network Facebook Group
We'd love to hear from you!
For general inquiries, please use this secure contact form to send us your message. We endeavour to reply within 1 – 2 business days.
If you have a concern or notice a problem, please use the Report A Concern form. For feedback including ideas, suggestions, and compliments, please use the Share Feedback form.
The personal information on this form is collected under the authority of Section 33 the Freedom of Information and Protection of Privacy Act and will be protected under the provisions of the Act. Personal information, such as names, will not be published unless express consent is provided. Email addresses will be utilized to facilitate contact as indicated above. If you have any questions or concerns regarding the collection and/or use of this information, please contact the Director of Corporate Services at 250-997-3221.