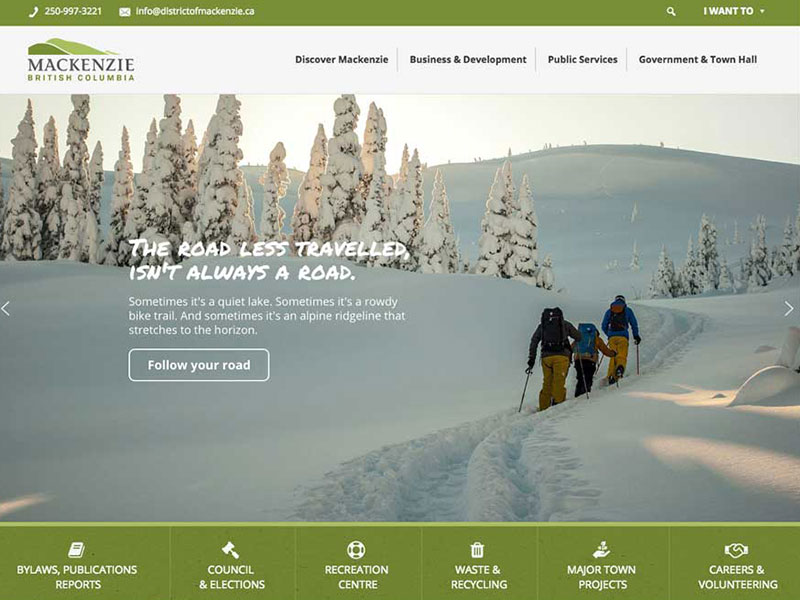 But you already knew that - you're here!
The District of Mackenzie's branding initiative, phase 2, has led to the creation of this spiffy new website! Our Wild & Free brand was developed with a lot of input from the community, including the work of local photographers, and we feel it represents the things we love about Mackenzie. We hope you find this new site informative, engaging and easy to use.
As with all new things, sometimes there are bugs to work out. So if you see something that needs adjusting, please let us know.
Enjoy!