Parking Regulation Update
Join us for a Public Hearing regarding Zoning Amendment Bylaw No. 1409, 2019.
The intent of these amendments are to ensure that, when parked in front of the house or exterior side of a corner lot, all vehicles are parked on a driveway or pre-existing improved driveway as shown below: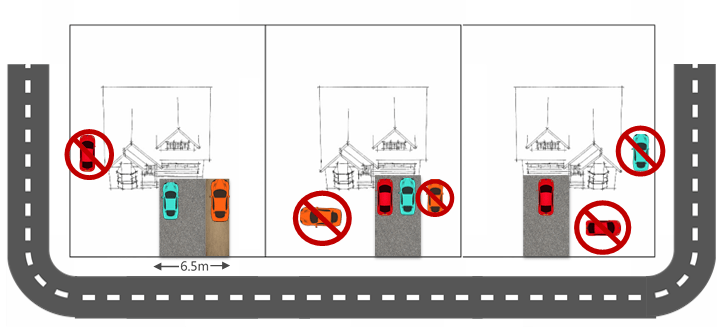 Council will be hosting public hearing at the following date and time to hear resident comments in connection with these regulation changes:
Date: Tuesday, April 23, 2019
Time: 5:45 pm - 6:15 pm
Location: Council Chambers, 1 Mackenzie Boulevard
Hard copies of the bylaw are available at the District Office between the hours of 8:30 am and 4:30 pm (excluding statutory holidays).