Welcome to the new 2018 – 2022 Council!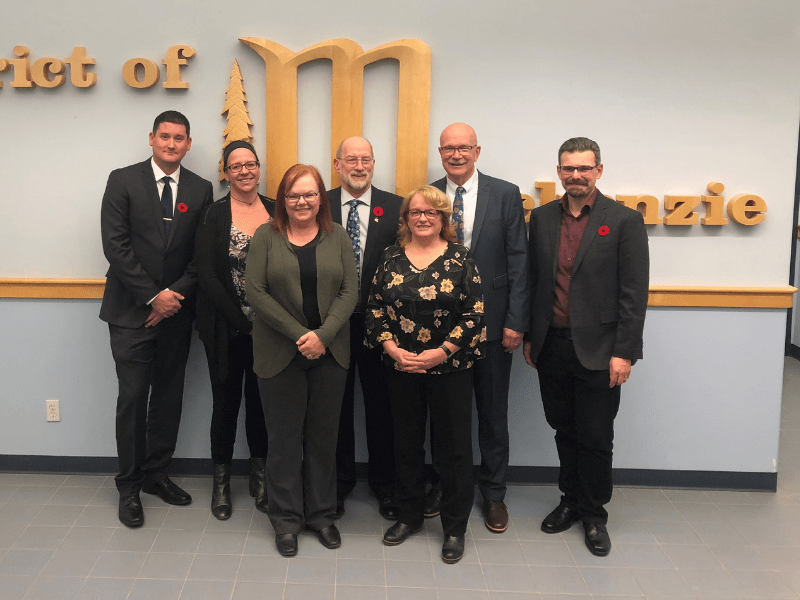 (Front Row, Left to Right)
Councillor Raye McMeeken & Mayor Joan Atkinson
(Back Row, Left to Right)
Councillors Peter Grogan, Amber Hancock, Jim Wiens, Andy Barnes, Viktor Brumovsky
Meet our new 2018 - 2022 Mayor & Council!
New members were officially sworn-in at the Inaugural Meeting this past Monday. The ceremony began with a heartfelt speech from the out-going Mayor, Pat Crook, and continued with the official oaths of office of the new Councillors, a welcome speech from our new Mayor, Joan Atkinson, and concluded with a plaque presentation to outgoing officials and a congratulatory letter from MLA Mike Morris.
Their first official meeting as a new Council will be held this coming Tuesday, November 13th at 7:00 pm in Council Chambers.
Learn more about our Council by reading their Council Biographies.