Golf Course Lease Renewal
The District intends to lease the below land to the Mackenzie Golf and Country Club for a term of five years at an annual rate of $50.00 for the purposes of a golf course.
Anyone with an interest in the process is requested to contact Diane Smith, Director of Corporate Services, at the Municipal Office at 1 Mackenzie Boulevard, Mackenzie, BC, V0J 2C0, ac.eiznekcamfotcirtsid@enaid  or by telephone at 250-997-3221.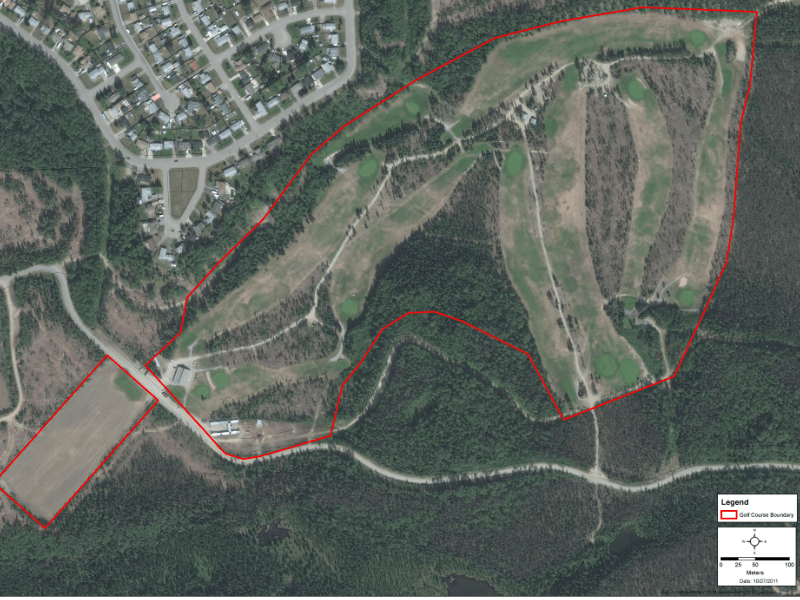 Land:  Portion of District Lot 5754 - 26.3 hectares for golf course and 2.5 hectares for driving range as shown above.