COVID-19 – Recreation Centre Update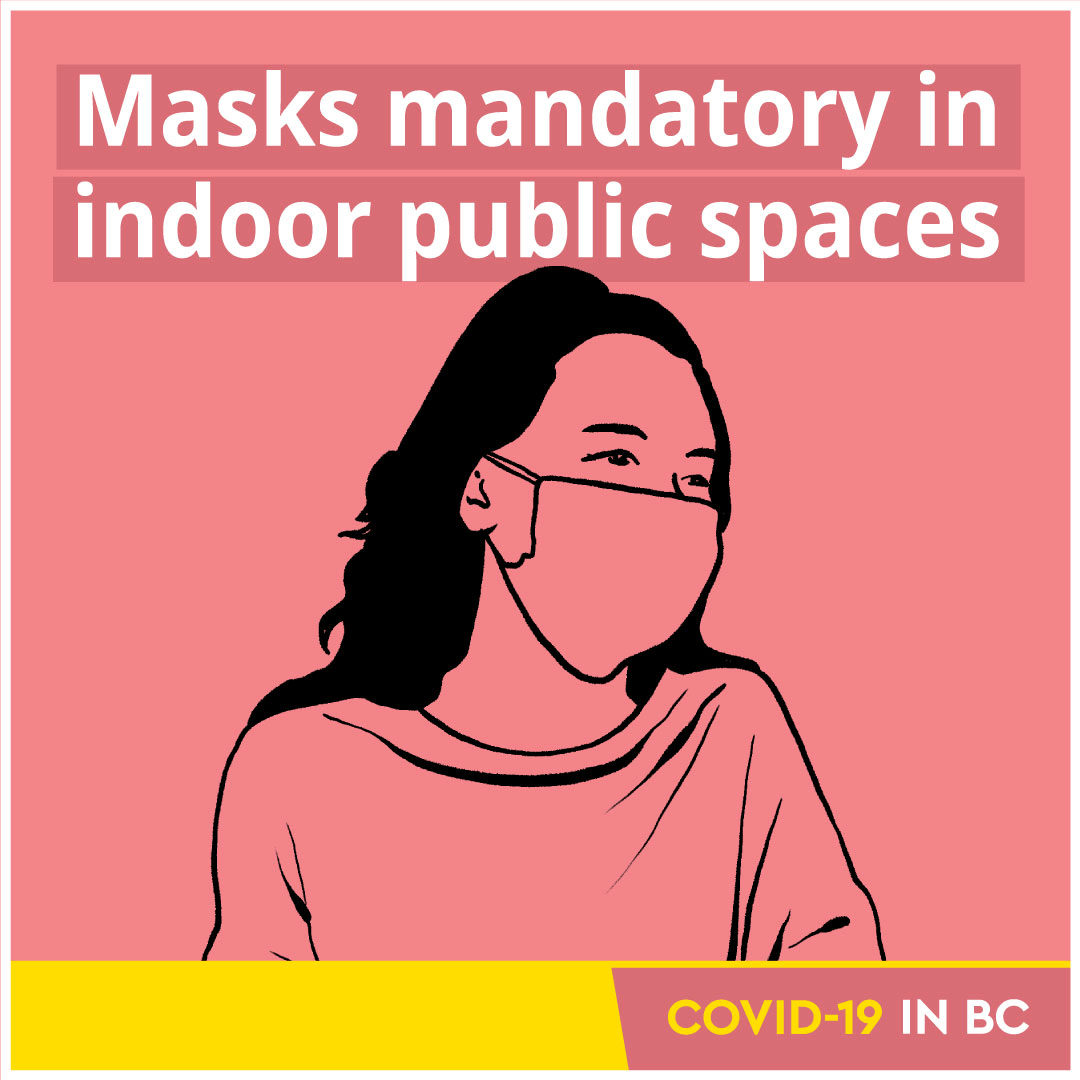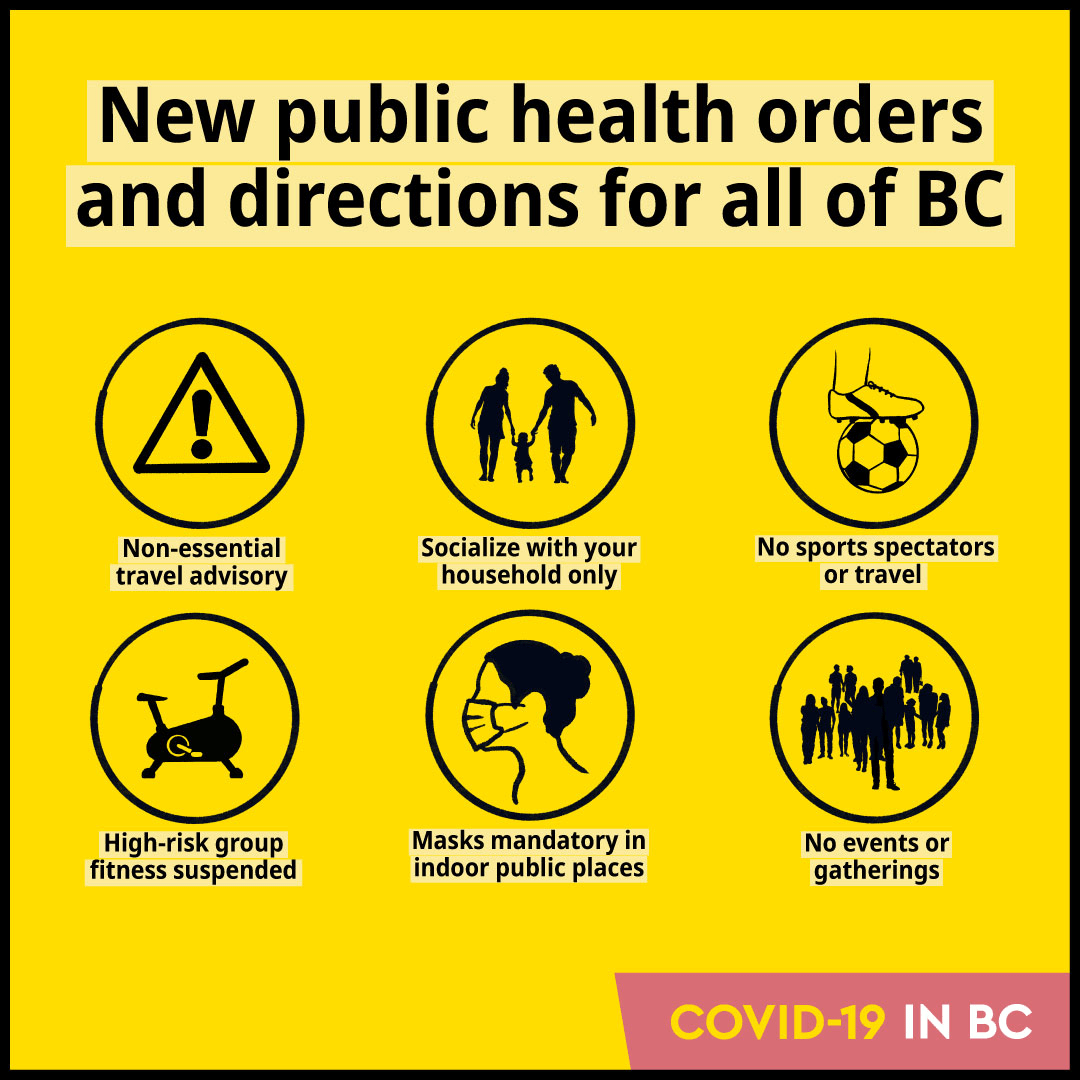 New orders are in place to help everyone in BC significantly reduce their social interactions in an effort to stop COVID-19 from spreading in our province. The Provincial Health Officer's November 19, 2020 mandatory updates include the following in relation to the Mackenzie Recreation Centre:
Mandatory mask mandate for workers and customers in indoor public and retail spaces – some exceptions apply i.e. swimming, skating, working out, toddlers.
No events or social gatherings with anyone outside your household or core bubble (if you live alone) - this includes the cancelling of MORATA's Ski Swap and the Mackenzie Community Art Council's Festival of Bells Craft Fair.
Spin classes, hot yoga and high intensity interval training are suspended – the swimming pool, fitness centre, community hall and arena remain open at this time.
COVID-19 travel advisory in BC - no travel outside our community for sports games and no spectators are allowed.
Stay at least 2 metres (6 feet) from others in public.
At this time, the Provincial Health Order does not close the swimming pool, fitness centre, arena or our District programming. But as always, we will continue to keep everyone informed if there are any further updates or changes.
Thank you to everyone for their patience as we work through this together. We recognize that not everyone may agree with these health orders, but it is the responsibility of the District to follow them.
If anyone prefers to withdraw from a program due to the new health orders, please let staff know to arrange for a credit or refund.