Community Market open for business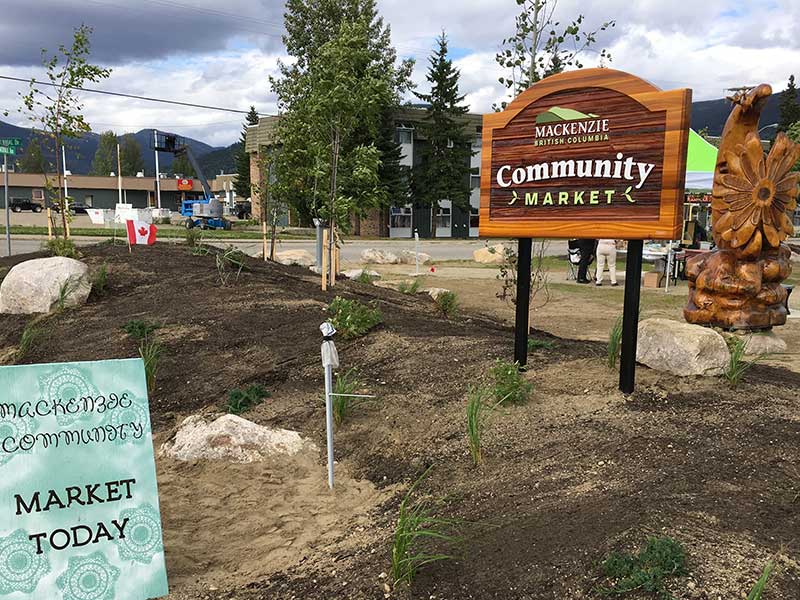 Thank you to everyone who attended the grand opening of our new Community Market & Gathering Space on Thursday July 12th! We appreciate all the community support this project received and we encourage everyone to stop by and check out the new space!
We would also like to thank the following dedicated groups and individuals that were involved in completing this exciting project:
Ken Gawryluk, who managed the project on behalf of the District
Our Public Works & Parks staff who did an outstanding job on the project
Jim Bellavance of Cordwood Industries, who worked closely with Ken and our team to ensure the successful completion of our new community market and gathering place
The Regional District of Fraser Fort George for donating compost soil for the gardens and landscaping
Sonic Concrete & SDL Electrical for donating supplies and time to the project
In addition, we would like to thank the Northern Development Initiative Trust for generously supporting this project with a grant of $30,000. Northern Development has been a very valuable partner for the District of Mackenzie and have assisted the District and not-for-profit groups by supporting 39 projects in Mackenzie over the last two years.
Thank you again to everyone for their dedication and hard work to create this beautiful new space for residents and visitors to enjoy.