Career Opportunity – Contract Special Event & Sport Tourism Intern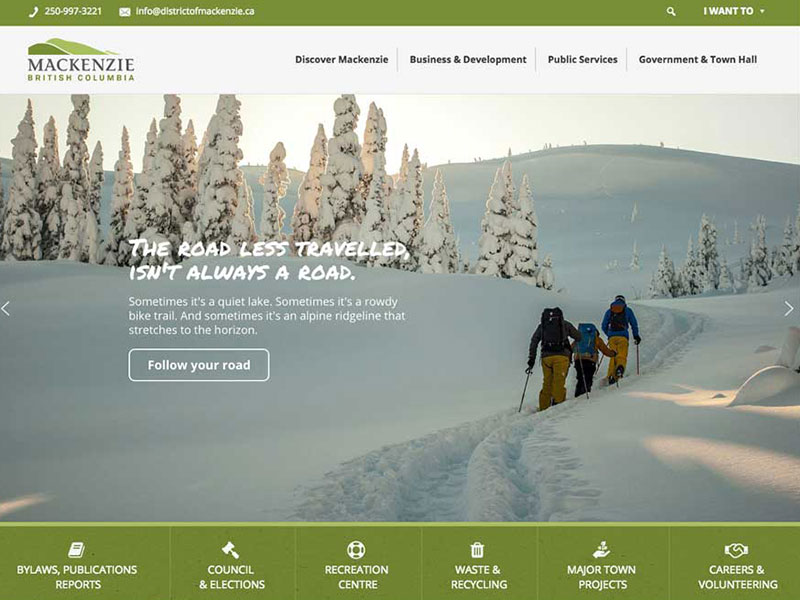 Special Event & Sport Tourism Intern
One Year Contract
Application Deadline: 4:00 pm Monday July 5, 2021
The District of Mackenzie has a full-time one year contract position of a Special Event & Sport Tourism Intern employment opportunity in its Recreation Services Department. The Special Events and Sports Tourism Intern is responsible for the overall development and execution of all sports tourism and special events in Mackenzie's diverse recreation facilities, buildings and growing outdoor recreational amenities. This new position will also be responsible for playing a key role in Mackenzie's growing recreational tourism sector and will work with a variety of community partners to enhance our regional destination tourism experience. The Special Events and Sports Tourism Intern will become fully engaged in the planning, organizing, marketing and provision of the Recreation Services Department relating to the delivery and development of sport, recreation, cultural events and tourism development.
In order to qualify for this position, you will have recently graduated with a post-secondary education in a related field of sport or tourism. You will have knowledge of local government organizations and related operations, demonstrated project management and research experience, must have excellent communication skills both verbal and written, have an understanding of occupational health and safety standards, have knowledge of recreation program planning and implementation, and the ability to write reports. Experience with computer programs such as Microsoft Word, Excel, PowerPoint and Canva is required.
This is a full-time contract position of 35 hours per week at an hourly rate of $22.00 per hour. If you feel your education and experience have prepared you for a position such as this, please submit your resume and covering letter detailing your work experience, education, and qualifications to:
District of Mackenzie
Bag 340 – 1 Mackenzie Blvd.
Mackenzie, BC, V0J 2C0
Attention:  Kaleena Wilson, Human Resources Coordinator