New Cannabis Legislation
Sticky buds and new legislation
After a century of prohibition, the legalization of recreational cannabis has been a significant societal change that has required forethought, attention and care to ensure a smooth implementation.
Many of the decisions surrounding cannabis legalization have been made by the Provincial and Federal governments. The District of Mackenzie is committed to making sure that this change continues in a way that respects the unique needs and values of our community.
The District has adopted regulations that focus on:
Retail sales: zoning and business licensing to determine where cannabis stores may be located;
Operations of retail sales: operating hours, business licence specific fees for, security requirements and design/look of retail businesses.
Public consumption: identifying where consuming cannabis will be allowed in Mackenzie. The BC Government has set standard rules prohibiting smoking in public places visited often by children, such as parks, playgrounds and community facilities.
Stages of the new legislation Development
Phase 1 – Temporary Prohibition (COMPLETE)
Phase 1 may have seemed more like a closing door, however, based on advice from legal counsel, we felt it was a necessary step to ensure cannabis sales and recreational use are introduced in a way that respects the unique needs and values of all of our community members. We appreciate your understanding and thank those that participated in this process!
Phase 2 – Community Consultation (COMPLETE)
In Phase 2, the District has been completing community engagement and planning to develop a legal cannabis regulatory framework. This process will ensure all relevant stakeholders and broader community understand the legal contexts behind legal cannabis and are able to provide input on how the District will undertake regulation and enforcement from a local level.
Over the summer, the District conducted community engagement via a community open house on June 25, 2018 and a community survey that was available online from June 25 to July 13, 2018. Thank you to everyone for taking the time to participate in our event and complete our survey. These engagement activities provided attendees and participants with information on legal cannabis law and gathered input on how the District should develop local regulations related to cannabis sales, public use and personal cultivation.
The District would like further community feedback on a draft cannabis framework for legal cannabis regulation. The draft framework broadly outlines how the District intends to develop local regulations for:
Legal cannabis sales (e.g. cannabis dispensaries);
Legal cannabis use in public places; and
Personal cultivation of cannabis plants (e.g. growing cannabis at home)
Thank you to everyone who attended our Cannabis Open Houses and those who filled out our survey. Here are some resources for your reference.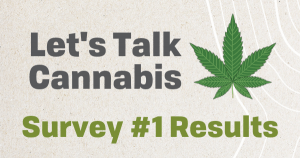 Phase 3 – Regulations Developed & Adopted (COMPLETE)
Based on input collected from the review of the draft regulatory framework, the District has developed and adopted cannabis regulations at the Regular Meeting of Council on October 9, 2018 for public consumption and retail sales.
Adopted District Regulations
Bylaw 1399 – Business Licensing Requirements
Bylaw 1400 – Smoke Free Places Regulations
Bylaw 1401 – Zoning Requirements for Cannabis Dispensaries
Bylaw 1402 – Municipal Ticketing Regulations for Cannabis Use in Public
Map of Eligible Retail Locations
For further detail please refer to the following Council Reports:
Smoke Free Places Cannabis Amendments

Resources & Further Reading
District of Mackenzie
Province of BC & Federal Government